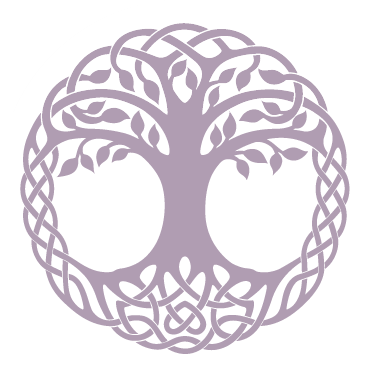 Our Team
"Alone we can do so little; together we can do so much."
~ Helen Keller
"Alone we can do so little; together we can do so much."
~ Helen Keller
At Clannad, we encourage a strong emphasis on nurturing relationships and making mental health accessible for all in the community.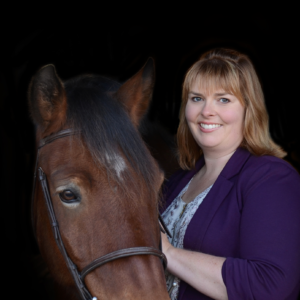 Stephanie Townsend
MA, RCT, CCC
she/her
Registered Counselling Therapist
Connecting through relationship and supporting individuals in their own healing journey has always been a passion of mine.
My work has led me from community development work to grass roots community-based counselling. The common thread has been about building relationships. Recognizing the importance of relationships, I have been drawn to attachment-based therapy that offers me a framework that matches my interest in human connection and how our relationships influence our development in childhood and throughout our lives.
My experience over the last 15 years includes working with military families, children, youth, veterans, and couples. I utilize a variety of therapeutic modalities including Cognitive Behavioural Therapy, Emotion Focused Therapy for individuals and couples, Circle of Security Parenting ©, and I am a certified Equine Assisted Psychotherapist involving the use of horses in the therapeutic session.
I have supported people experiencing challenges with anxiety, depression, trauma, addiction, relationship
breakdown, parenting, child and youth behaviours, post-partum psychosis, and various exceptionalities.
"In my private practice at Clannad, I hope to continue to inspire healing through healthy connection and supportive
relationships."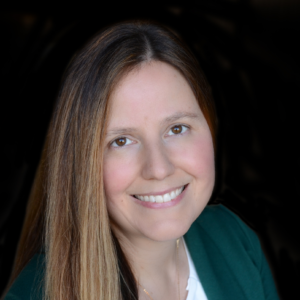 Michelle MacIsaac
MSW, RSW
she/her
Clinical Social Worker
I began my practice in 2000 with at-risk parents and children, not knowing the impact this work would have in shaping me. Driven by a desire to connect with people in need, I have been blessed to learn from the stories of many who have overcome extraordinary challenges.
Among the people I have been privileged to meet are: children with exceptionalities and their families, multi-stressed families, military members and veterans, couples facing tremendous conflict, loss and infertility, parents working to find a way to connect with their children, families coping with chronic and sometimes life-threatening illness, the grieving, survivors of childhood abuse, people battling addiction and those searching for peace from thoughts of suicide.
My experience has included work as an Early Interventionist, service as a Social Work Officer in the Canadian Armed Forces, Pediatric Social Worker with the IWK Health Centre, and a Child and Family Therapist with New Directions Parenting Centre in Manitoba and Greenwood Military Family Resource Centre.
I use a variety of therapeutic approaches rooted in attachment theory. I am trained in Cognitive Behavioural Therapy, EMDR, Emotion Focused Therapy, Mindfulness, Family Systems, and Circle of Security Parenting. I also have training in play based therapies including Theraplay.
My areas of specialization include trauma (developmental/attachment and complex trauma/ PTSD), parenting difficulties/disruptive behaviour, couple therapy, treatment of anxiety, adjustment, and depression (including Post-Partum), and exceptionalities including ADHD and Autism.
"The common thread in my work, and my daily inspiration, is the hope of relationship and healing."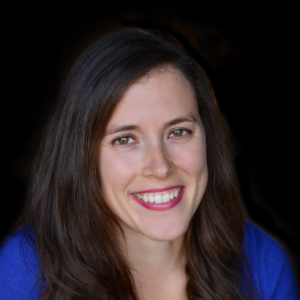 Kathleen Murphy
B.Ed., MSW, RSW
she/her
Clinical Social Worker
Kathleen has always been passionate about building healthy communities through accessible programming and sustainable models. After serving in the non-profit sector for the past ten years she has increasingly become more dedicated to mental health and wellness initiatives for children and families. She currently serves on the Board of Directors for the Canadian Therapeutic Riding Association and has assumed multiple different director roles for registered charities in multiple provinces.
Along with her passion for the non-profit sector, as a licensed teacher, Kathleen believes in supporting others in a way that brings about positive changes in mental health through connected community. She enjoys working with children, adolescents and families to help them be successful in their schools, communities and home lives.
Kathleen's work is rooted in trauma informed and attachment approaches. She takes a relational lens in her work with children's mental health. As a Clinical Social Worker she is certified in the Circle of Security Parenting Program, Narrative Therapy, Equine Assisted Psychotherapy, Connect Parenting and various trauma assessment tools.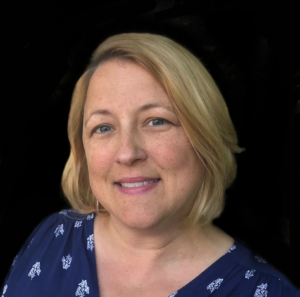 Sybil Power
RCT-C, CCC
she/her
Registered Counselling Therapist
Sybil is a Registered Counselling Therapist Candidate (RCT-C) in good standing with the Nova Scotia College of Counselling Therapists, and a Certified Counsellor (CCC) with the Canadian Counselling and Psychotherapy Association.
Beginning her career as a teacher, she is passionate about the social emotional health and development of children and adolescents. She has extensive experience as an Elementary / Middle School Classroom / Resource teacher as well as School Counsellor and is still employed part time in the school system in this capacity.
In her private practice, she has experience working with individuals across the lifespan. She believes that healing occurs in relationship and in the supportive networks that we have, or create, and therefore sees her work through an attachment and relational lens. Whether it's anxiety, depression, grief and loss or trauma, Sybil believes that creating a warm, safe environment and relationship is the starting point for being able to address these concerns and move towards meaningful change in our lives.
Sybil is trained to offer several modalities within the context of a "person first" counselling relationship, such as EMDR, Somatic Experiencing, Trauma Focused Cognitive Behaviour Therapy (TF-CBT, for adults and children) and Emotionally Focused Therapy (EFT).
"Sybil's collaborative nature will ensure that together, you will nd your best path forward."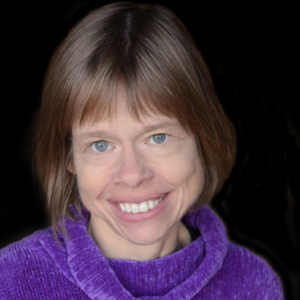 Karen Cox
MSW, RSW
she/her
Clinical Social Worker
I am a Clinical Social Worker registered with the NSCSW and have a background in Health Education.
I specialize in treating trauma, improving relationship bonds/communication (whether intimate or between family members), supporting those dealing with challenging health issues (both caregiver and the diagnosed), cultural diversity, and men's health. I have a passion for building a sense of empowerment, strengthening relationships, and the power of peer support.
I am trained in Somatic Experiencing (SE), Emotion-Focused Therapy, DBT, Solution-Focused Therapy, and Mindfulness-Based Chronic Pain Management, and Peer Support.
Inna Viriasova
She/her
Counselling Intern
I am an intern, currently completing my master's in Counselling through Acadia University. As a part of Clannad's mission of making mental health accessible for all in the community, I provide free/by donation counselling to individuals, couples, and families. I believe that every person is innately capable of healing and growth and my role is to walk by your side and offer support as your unique journey unfolds.
I also hold a PhD in humanities. After working in an academic environment for the past ten years, I became increasingly interested in making a difference by helping one person at a time, which brought me to the mental health field.
In my work, I draw from psychodynamic, attachment-based, existential, gestalt, solution-focused, trauma-informed, and feminist therapeutic approaches. Having lived in several countries before settling in Canada fifteen years ago, I offer culturally responsive counselling, and work with clients in English, Ukrainian, and Russian languages. Inspired by the strength of indigenous, black, and 2SLGBTQ+ people, I am committed to building inclusive communities that foster health and wellness.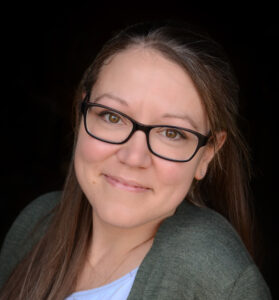 Daisy Coleman
BSW, MSW, RSW
she/her
Clinical Social Worker
I am a clinical social worker registered with the NSCSW. My work has included supporting children, youth, adults and their families in developing a well-balanced life worth living.
My areas of experience are in Anxiety, Depression, Borderline Personality Disorder, suicidal ideation and self-harm, Gender Dysphoria, Trauma, Life Stressors, Grief and Loss.
I have been intensively trained in DBT and CBT, and trained in ACT, Mindfulness, TF-CBT, MI, Family Therapy and the World Professional Association for Transgender Health Standards of Care (WPATH SoC).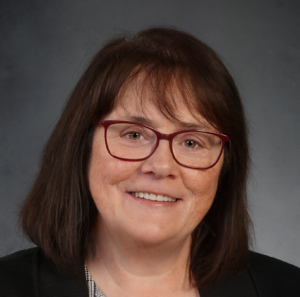 Ruby White
MSW, RSW
she/her
Clinical Social Worker Energy Medicine Practitioner
I am a Clinical Social Worker and Energy Medicine Practitioner. I am registered with NSCSW, NLASW, and ACNN (Academy of Naturopaths and Naturotherapists Canada). My practice encompasses a variety of therapeutic approaches.
I am trained in EMDR, CBT, EFTC (Emotion Focussed Therapy for Couples), Solution Focussed Therapy, Narrative Therapy, and Mindfulness-Based Stress Reduction.
I specialize in treating trauma, addictions, depression, anxiety, anger management, grief and loss, life transitions, couples counselling, guided meditation and Energy Light Body Work.
I work holistically with the Body, Mind and Spirit of Individuals and believe in the importance of encompassing all aspects of our true selves and of healing all layers to bring about positive change.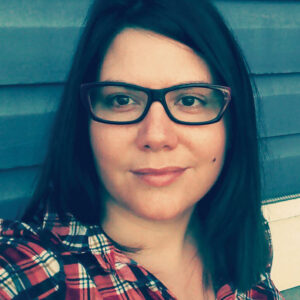 Evie Dunville
BA, BFA, DKATI
she/her
Art Therapist
Evie Dunville; born, raised and currently practicing Art Therapy in the beautiful K'jipuktuk (Halifax), Nova Scotia. Sometimes jeweller, sometimes doula, sometimes poet, sometimes singer, sometimes a writer – undeniably a hiker and an Art Therapist. I work in a Humanistic, Relational and Feminist frame, providing responsive client-centered support that is holistic, trauma-informed and wellness focused.
I started my journey to Art Therapy at Mount Saint Vincent University (2004), completing a BA in Psychology and English, followed by a quick trip around the world, teaching English in South Korea. Once back in Nova Scotia I completed a BFA in Jewellery Design and Metalsmithing from NSCAD University (2010), before earning my certification as an Art Therapist from the Kutenai Art Therapy Institute (2016). I continue learning each day, from my clients, from the earth, and through my colleagues and other professionals.
I believe in creating a sustainable and accessible environment for creativity and wellness to flourish. I often intertwine the written word with art, creating a body of work wherein the form is either emphasized or accentuated by prose and inspired by nature. This intentional approach permeates my sessions, meeting each new individual with respect, faith and acceptance.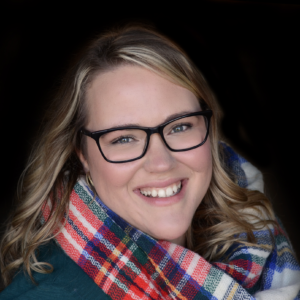 Samantha Gravel
she/her
Office Manager
I have been in the role of Office Manager since spring of 2018. As Office Manager, I handle the intake process and am the first point of contact as I connect you to your therapist.
I help break down barriers in accessing services, searching for funding and insurance difficulties.
My passion for client services is rooted in my belief that resources and access to services should be approached through connection and relationship building.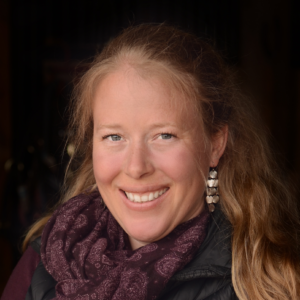 Alissa Cue
Level 1 Equestrian Coach
she/her
Owner and Operator of Rohan Wood Stables
Alissa is an Equestrian Canada Level 1 Coach (Competition Coach) and owner/operator of Rohan Wood Stables. She has worked hard to expand the business from a three stall barn to a full scale boarding, lesson, training and show barn.
Alissa is an Honours Graduate of the Equine Science Certificate at Guelph University and achieved her B rating in Pony Club.
In 2003, Alissa established Evangeline Pony Club run out of Rohan Wood Stables. She continues to maintain her affiliation with Pony Club through involvement at the Regional and National Board.
Alissa can be found most weekends at a Pony Club function or coaching and competing at Hunter and Jumper shows around the Maritimes.
Alissa was the recipient of the Equine Canada/NCCP National Competition Coach/EC Level 1 Coach of the year in 2014 and more recently the NSEF Coach of the Year Award.
Glossary of Treatment Modalities, Methods or Procedures
(SE) Somatic Experiencing
(COS) Circle of Security
(ESW) Equine Supported Wellness
(EMDR) Eye Movement Desensitization and Reprocessing
(EFT) Emotion Focused Therapy
(DBT) Dialectical Behavioural Therapy
(CBT) Cognitive Behavioural Therapy
Play Based therapies including Theraplay
Mindfulness Based Stress Reduction
(ACT) Acceptance and Commitment Therapy
(TF-CBT) Trauma Focused Cognitive Behavioural Therapy
(MI) Motivational Interviewing
(CPT) Cognitive Processing Therapy
(EFTC) Emotion Focussed Therapy for Couples